NATIONAL ARTS COUNCIL ART THOUGHT LEADERSHIP FORUM 2023

Theme: Becoming a Global Arts Capital, (Re)Imagining the Future
World leading cities have increasingly used art and culture to define and differentiate themselves in a competitive global landscape. In Singapore, the city state's vibrant arts scene has been several decades in the making and now features a diverse and exciting annual calendar starting with Singapore Art Week (SAW) in January of each year.
The 11th edition of SAW runs from 6 to 15 January 2023 and reflects the successful evolution of the city's art landscape over the years. It will feature two dynamic art fairs, S.E.A. Focus and the inaugural ART SG, with both offering access to regional and international artists and artworks from the numerous participating galleries from across the globe. In addition, SAW 2023 will present over 130 arts events featuring works and transnational collaborations physically across the island and digitally. 2023 will also see the return of both the Singapore Biennale and the Singapore Pavilion Show, "Pulp III". Throughout the year, many of Singapore's key arts institutions, museums, galleries and independent art spaces will be showcasing exhibitions and projects by local, regional and international artists.
Singapore is at a pivotal moment. Its well-developed business infrastructure, travel mobility, and family friendly environment has contributed to its emergence as a key Arts Capital in Southeast Asia. Even as the city state joins an illustrious fraternity; it is one where all players know that Becoming an Arts Capital is not a destination, but a journey.
Thus, the National Arts Council (NAC) will be launching an Arts Thought Leadership Forum, a closed-door platform that gathers a select group of local and international thought leaders from the public and private sectors, spanning policymakers, cultural institutions, businesses, family offices and patrons. The inaugural iteration will explore the broad theme Becoming a Global Arts Capital: (Re)Imagining the Future. The aim is to uncover opportunities and address challenges when developing a sustainable strategy to amplify a city's rich cultural content.
---
8.30am
Registration & Breakfast Buffet
All participants to be seated by 9am.
---
9.10am
Welcome Address

---
9.15am
Opening Remarks by Guest-of-Honour, Ms Low Yen Ling

Minister of State, Ministry of Culture, Community and Youth & Ministry of Trade and Industry
---
9.30am
Panel 1 – Being an Arts Capital: Key Global Trends Shaping the Visual Arts in the Next Decade
The global visual arts landscape has changed dramatically over the last 20 years. Today, we know that technological disruptions like the phenomena of NFTs not only continue apace but are in fact commonplace. The only guarantee about the future is that Change is inevitable. What are some of the key future global trends, and how might these forces shape the visual arts in the next 10 years?
Speakers
Lito Camacho
Chairman of the University of the Arts Singapore and Board member of STPI – Creative Workshop & Gallery
Aaron Seeto
Director of Museum of Modern and Contemporary Art in Nusantara (Museum MACAN)
Dr. Zoé Whitley
Director of Chisenhale Gallery London
Elaine W. Ng
Editor and Publisher of ArtAsiaPacific
Moderated by:
Shareen Khattar
Director of Global Art Capital Pte. Ltd. and Board Member of the National Gallery Singapore
---
10.30am
Break
---
11.00am
Panel 2 – Creative Cities: What's Art Got to Do With It? Why Public and Private Sector Partnerships Matter
In this panel, we consider some of the successes of creative capital cities in the region, such as Hong Kong, Tokyo, and Seoul. What roles can public and private sector play in sustaining the visual and cultural arts ecosystem? How do we develop a framework for engaged, aligned, and motivated players to work collaboratively, to provide cultural, social, and economic outcomes? Is this trajectory of growth sustainable? 
Speakers
Keith Tan
CEO of the Singapore Tourism Board
Fumio Nanjo
Senior Advisor of Mori Art Museum and Curator / Art Critic
DooEun Choi
Art Director of Artlab, Hyundai Motor Company
Francis Belin
President of Christie's Asia Pacific
Moderated by:
Sam Kok Weng
Markets Leader and Financial Services Leader of PwC Singapore and Board member of STPI – Creative Workshop & Gallery
---
---
12.00pm
Networking Lunch

---
2.00pm
End of Programme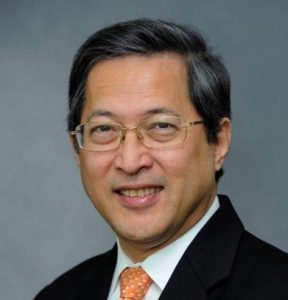 Lito Camacho
Chairman of the University of the Arts Singapore and Board member of STPI – Creative Workshop & Gallery
Read Biography
Lito Camacho was formerly the Vice Chairman, Asia Pacific, at Credit Suisse and Secretary of Finance and Secretary of Energy of the Philippines. He is currently the Chairman of SunLife of Canada Philippines and a Board Member and senior adviser to several companies in the region.

Lito and his wife Kim have been collecting art for over 40 years. They are best known for their very extensive collection of Yayoi Kusama, Gutai art, Alfonso Ossorio, teamLab, and many others which they generally lend to museums and other institutions for exhibition.

Lito is the founding Chairman of the University of the Arts Singapore and a Board member of STPI. Together with Kim, they are members of the Asia Pacific Acquisition Committee of the Tate Modern. He was previously a Board member of the National Gallery Singapore and National Heritage Board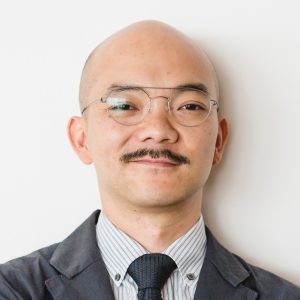 Aaron Seeto
Director of Museum of Modern and Contemporary Art in Nusantara (Museum MACAN)
Read Biography
Aaron Seeto is the Director of the Museum of Modern and Contemporary Art in Nusantara(Museum MACAN) in Jakarta. He is a curator and museum professional with a background in contemporary Asian art. He came to Indonesia to lead the development of Museum MACAN, a private museum which houses a collection of Indonesian and international modern and contemporary art, and which has a mission to stimulate art education and art appreciation across the Indonesian community.

In Indonesia, he has presented major exhibition projects by leading artists including Agus Suwage, Melati Suryodarmo, Arahmaiani, Lee Mingwei, Xu Bing, Yayoi Kusama and Chiharu Shiota. He was formerly Curatorial Manager of Asian and Pacific Art at the Queensland Art Gallery | Gallery of Modern Art in Brisbane, Australia where he led the curatorial team responsible for the 8th Asia Pacific Triennial of Contemporary Art (APT8). For eight years prior, he was the Director of Sydney's 4A Centre for Contemporary Asian Art where he helped to build the organisation's reputation as a leading institution for contemporary Asian and Australian art.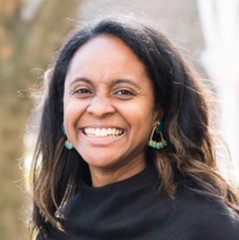 Dr. Zoé Whitley
Director of Chisenhale Gallery London
Read Biography
Dr. Zoé Whitley is Director of Chisenhale Gallery in London's East End. A leading non-profit space founded by artists, Chisenhale produces and commissions new works of art from emerging British and international artists.

In 2020, Zoé curated Frieze London's special themed section, Possessions, exploring spirituality and contemporary art, and co-curated Elijah Pierce's America at the Barnes Foundation in Philadelphia, USA. Previous exhibitions to her credit include curating the British Pavilion presentation of Cathy Wilkes at the Venice Biennale (2019) and co-curating the award-winning international touring exhibition Soul of a Nation: Art in the Age of Black Power (2017-2020).

She writes widely on contemporary artists and 20th century designers, including children's books on Frank Bowling and a title in the same series on Sophie Taeuber-Arp. She is the editor of the forthcoming major monograph on Barkley L. Hendricks.

She served on the 2020-22 Arts Council Collection committee in England. Zoé also serves on the board of Decolonising Arts Institute, University of the Arts London and the London Mayor's Commission on Diversity in the Public Realm. She's formed part of international arts juries for the Wolfgang Hahn Prize (2022), Social Impact Arts Prize (2022), Turner Prize (2021), Preis der Nationalgalerie Berlin (2021) and Future Generation Art Prize selection committee, among numerous others.

Her previous professional roles include Senior Curator (Hayward Gallery); Curator, International Art (Tate Modern); and Curator of Contemporary Programmes (V&A).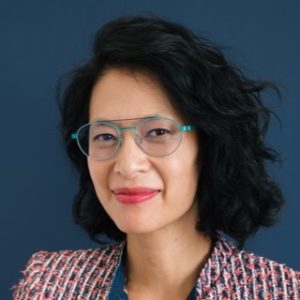 Elaine W. Ng
Editor and Publisher of ArtAsiaPacific
Read Biography
Elaine W. Ng is the editor and publisher of ArtAsiaPacific, a 30-year-old publication dedicated to contemporary art from Asia, the Pacific, and the Middle East. In the mid-1990s she worked at Hanart TZ Gallery, a pioneer promoting contemporary art from China, Hong Kong, and Taiwan. From the 2001-2002 Ms. Ng managed Videotage, one of Asia's first non-profit organizations for film, video, and new media. Ms. Ng currently sits on the advisory board of Asia Art Archive in Hong Kong, New Hall Art Collection at Cambridge University, and Alserkal Avenue in Dubai. She is also a board member of Asia Art Archive in America. Additionally, she is assistant professor at Hong Kong Baptist University's Academy of Visual Arts where she teaches modern and contemporary Asian art history, feminist art history, art criticism, and research methodology for the visual arts since 2017.
Shareen Khattar (Moderator)
Director of Global Art Capital Pte. Ltd. and Board Member of the National Gallery Singapore
Read Biography
Shareen Khattar is a Singaporean and graduated from St. John's College Cambridge University with a BA Hons in Philosophy and History of Art in 1992 and completed a Post Graduate Diploma for History of Art at the Courtauld institute in 2017. 

She began her career as an Assistant Curator at the National Museum of Singapore from 1993 to 1994.  Shareen subsequently joined her family office as an Executive Director of Khattar Holdings where her role included managing real estate development projects and private equity investments. In 1999, Shareen founded a food and beverage business in Singapore and was Managing Director and Chief Executive Officer of the Marmalade Group Pte Ltd. Following a series of mergers and acquisitions, she became founding partner of The Big Idea Pte Ltd (which owned and operated 8 restaurant and bar concepts in Singapore and the region) which was then sold to a Singapore public listed company in 2014.

In 2013, Shareen founded Platform Projects, a non-profit contemporary art organization, and developed a collector engagement programme and a calendar of events and public art projects including collaborations with international artists, institutions and galleries across the art world over a five-year period. 

Shareen also serves on the board of the National Gallery Singapore (since 2017) sitting on the museum's Acquisition and Development Committees and Chairs the Gallery's Marketing Advisory Panel. Shareen also serves on the Singapore Art Museum's Acquisition Committee (since 2022). She is a member of the Tate Museum's Asia Pacific Acquisitions Committee (since 2014) and the Hayward Gallery Commissioning Committee (since 2018).

Shareen is a Director of Global Art Capital Pte Ltd and a consultant to Both Hands Ltd which provides consultancy services and invests in the arts, culture and property sectors in the UK and Asia. Shareen is actively involved in Cromwell Place- a London-based membership organization and work share space for art institutions and businesses.  

Previous board appointments include United World College Southeast Asia (Board Member/ Chair and Foundation Trustee), Singapore Repertory Theatre (Board member and Vice Chairperson) and Mercy Relief Singapore (Board Member).

Together with her husband Rolf Harrison, Shareen set up the Khattar Harrison scholarship at St John's College Cambridge University which has provided funding for women with an interest in interdisciplinary study since 2018.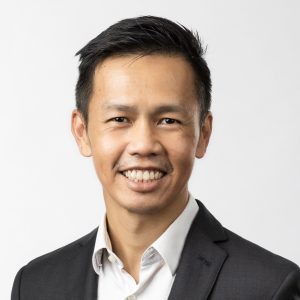 Keith Tan
CEO of the Singapore Tourism Board
Read Biography
Keith Tan was appointed as the Chief Executive of the Singapore Tourism Board in late 2018. He has held appointments in the Ministries of Defence, Home Affairs, and Trade and Industry, as well as in the Public Service Division and the Civil Service College, and has also served on the board of the Central Provident Fund Board. He holds a bachelor's degree in English and a certificate in Russian Studies from Princeton University, and a master's degree in Management from the Peter Drucker School of Management, Claremont Graduate University.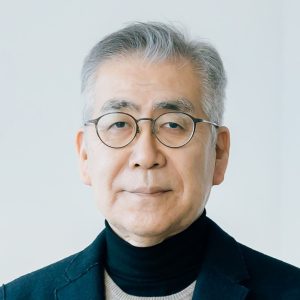 Fumio Nanjo
Senior Advisor of Mori Art Museum and Curator / Art Critic
Read Biography
Graduated from Faculty of Economics (1972) and Faculty of Letters (Philosophy, Aesthetics & Science of Arts, 1977), Keio University. Now a Senior Advisor of Mori Art Museum, Tokyo (since January 2020), Nanjo formerly served as the Museum's Deputy Director (2002-2006) and Director (Nov. 2006-2019), after working for prominent cultural organizations such as the Japan Foundation (1978-1986). The notable positions he has assumed to date are: Commissioner of the Japan Pavilion, Venice Biennale (1997); Commissioner, Taipei Biennale (1998); Member of Jury Committee, Turner Prize (1998); Artistic Director, Yokohama Triennale 2001; Artistic Director, Singapore Biennale (both 2006 and 2008); General Director, KENPOKU ART 2016, Ibaraki, Japan; Curatorial Director, Honolulu Biennial 2017; and Director, Kitakyushu Art Festival Imaging Our Future: ART for SDGs(2021). The exhibitions Nanjo was curating in recent years include: Future and the Arts: AI, Robot, Cities, Life – How Humanity Will Live Tomorrow (2019-2020). His selected publications include Asian Contemporary Art Report: China, India, Middle East and Japan (2010) and A Life with Art (2012).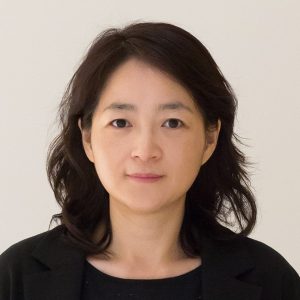 DooEun Choi
Art Director of Artlab, Hyundai Motor Company
Read Biography
Since 2020, DooEun Choi has served as the art director of Hyundai Motor. Hyundai Motor Company has been supporting art initiatives driven by long-term partnerships with global museums – the National Museum of Modern and Contemporary Art, Korea (MMCA), Tate, and the Los Angeles County Museum of Art (LACMA) since 2013, along with major partnerships for the Korean Pavilion at the 56th, 57th, 58th, and 59th Venice Biennale and the 20th and 21st Biennale of Sydney. The newly established Hyundai Tate Research Centre: Transnational encourages innovative ways of thinking about art and global art histories, and in partnership with global media group Bloomberg, Hyundai Motor Company connects international audiences with artists exploring the convergence of art and technology.

Previously, Choi served as the art and technology-focused curator for the Pioneer Tower Iconic Public Art Project in Fort Worth, the 5th International Digital Art Biennial in Montreal, Aurora 2018 in Dallas, Da Vinci Creative 2015 and 2017 in Seoul, the ZERO1 Biennial 2012 in San Jose, and the 7th Seoul Mediacity Biennale in Seoul.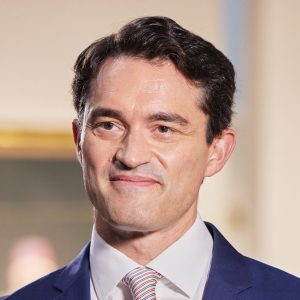 Francis Belin
President of Christie's Asia Pacific
Read Biography
Francis Belin has been President of Christie's Asia Pacific since January 2019. In this leadership role, Francis manages all the Asia Pacific-based teams including the regional offices and is accountable for all the transactions of Asian collectors globally, across live, online and private sales. Additionally, he oversees globally the Asian and World Art as well as the Luxury departments.

Francis joined Christie's in 2016 as Global Managing Director, Asian Art, from his previous role with Swarovski, overseeing their business in Asia Pacific. With 17 years of experience in premium and luxury consumer goods, Francis began his career in Management Consulting at McKinsey & Co in Europe and Asia.

He is a member of the Board of Advisors for Kids Earth Fund in Japan, and serves on various boards as non-executive Chairman and Independent Non-executive Director.

Francis holds a degree in Management from the ESSEC Business School in France and a Diploma Kaufmann from the University of Mannheim in Germany, majoring in Business Administration and Psychology.
Sam Kok Weng (Moderator)
Markets Leader and Financial Services Leader of PwC Singapore and Board member of STPI – Creative Workshop & Gallery
Read Biography
Kok Weng started his involvement in the arts community by being on the board of School of the Arts in 2013 before venturing to be a volunteer docent with National Gallery Singapore. He is currently a board member of Singapore Tyler Print Institute. By trade, Kok Weng is a chartered accountant and a Partner with PwC in Singapore where he is both the Markets Leader and Financial Services Leader. As the Markets Leader, he oversees client coverage and interacts with business owners and leaders to understand market demands. As the Financial Services Leader, he oversees a team of c.700 staff specialising in providing assurance, tax and advisory services to financial institutions. Outside of the arts sector, Kok Weng is also a volunteer board member in both the education and health sectors.
Presented by:
The National Arts Council
The National Arts Council champions the arts in Singapore. By nurturing creative excellence and supporting broad audience engagement, our diverse and distinctive arts inspire our people, connect communities and profile Singapore internationally. We preserve our rich, cultural traditions as we cultivate accomplished artists and vibrant companies for the future. 
Our support for the arts is comprehensive – from grants and partnerships to industry facilitation and arts housing. The Council welcomes greater private and corporate giving to and through the arts so that together we can make the arts an integral part of everyone's lives. For more information on the Council's mission and plans, visit www.nac.gov.sg.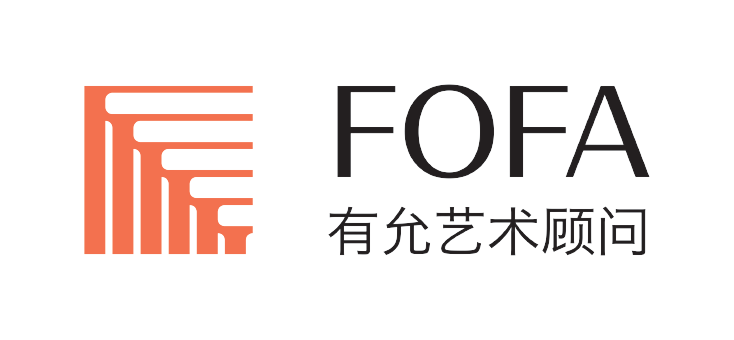 Co-Organised by:
Family Office for Art (FOFA)
Family Office For Art is the first independent specialist advisor for Art Wealth in Singapore with its own Art Collection. Based in Singapore, the enterprise offers the full spectrum of art advisory services in Asia, designed to accommodate the growing needs of a diverse clientele, whether it is assisting an established collector who wishes to pass on his legacy to the next generation or provide expert guidance for a first-time buyer. Helmed by Ning Chong and Chong Huai Seng, we are independent art advisers with a wide network of art specialists and experts in Asia and beyond. For more information, please visit www.fofa.asia.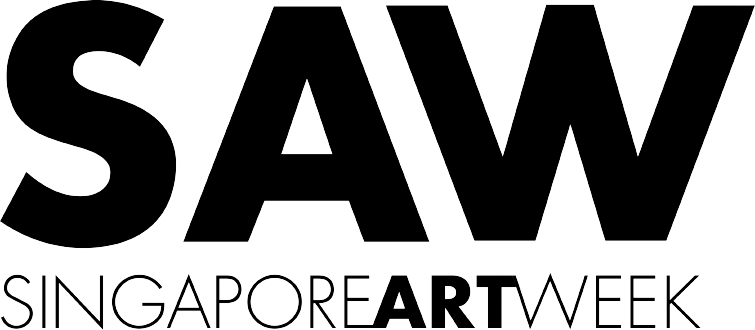 Part of:
Singapore Art Week
As Singapore's signature visual arts season, Singapore Art Week (SAW) represents the unity and pride of a diverse and vibrant arts community in Singapore.  

From 6 to 15 January 2023, SAW 2023 will present an array of over 130 art events featuring new works and transnational collaborations across the island and online. In its 11th edition, the ten-day celebration of the visual arts will showcase two dynamic art fairs, S.E.A. Focus and the inaugural ART SG; two highlight commissions are the homecoming presentation of Pulp III: A Short Biography of the Banished Book at the recent 59th International Art Exhibition of La Biennale di Venezia and the Singapore Biennale; as well as a vibrant Light to Night in the Civic District.  SAW is a nexus for creative collaborations and audiences can look forward to an exciting line-up of art experiences at our museums, galleries, independent art spaces and public spaces, and enjoy enriching discussions, talks, walks and tours.

SAW 2023, a celebration of Singapore's vibrant art landscape, is helmed by the National Arts Council (NAC).