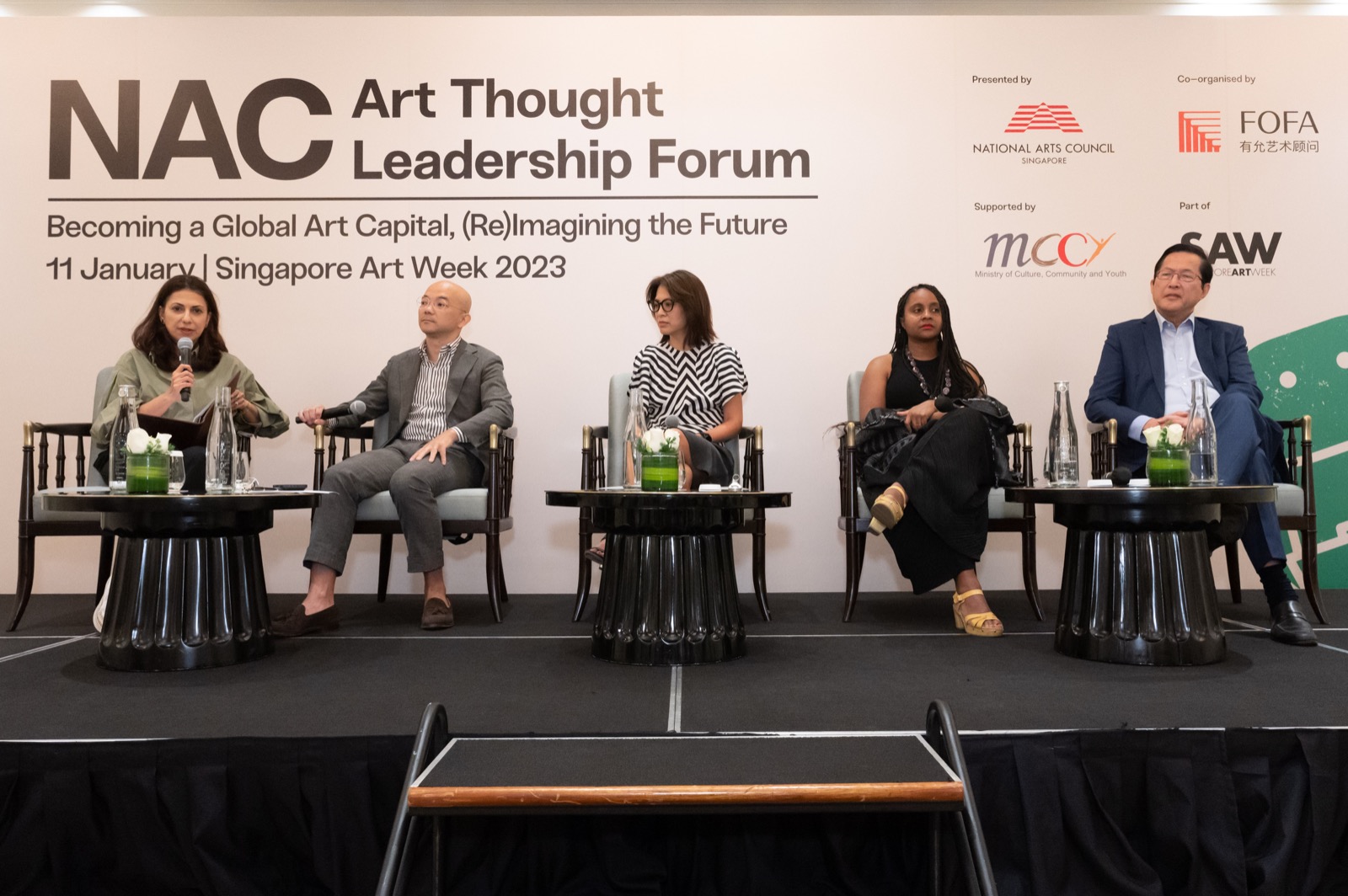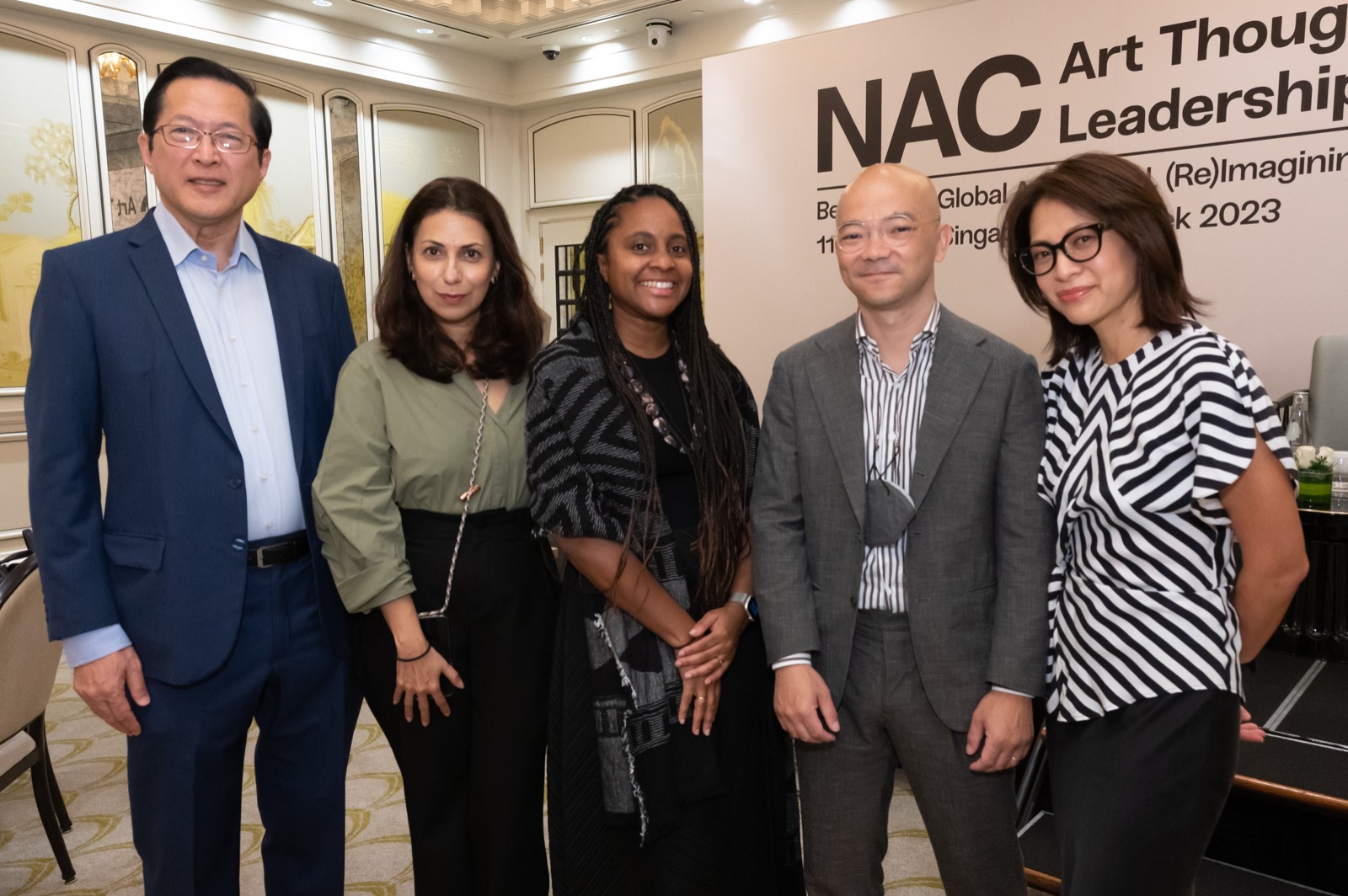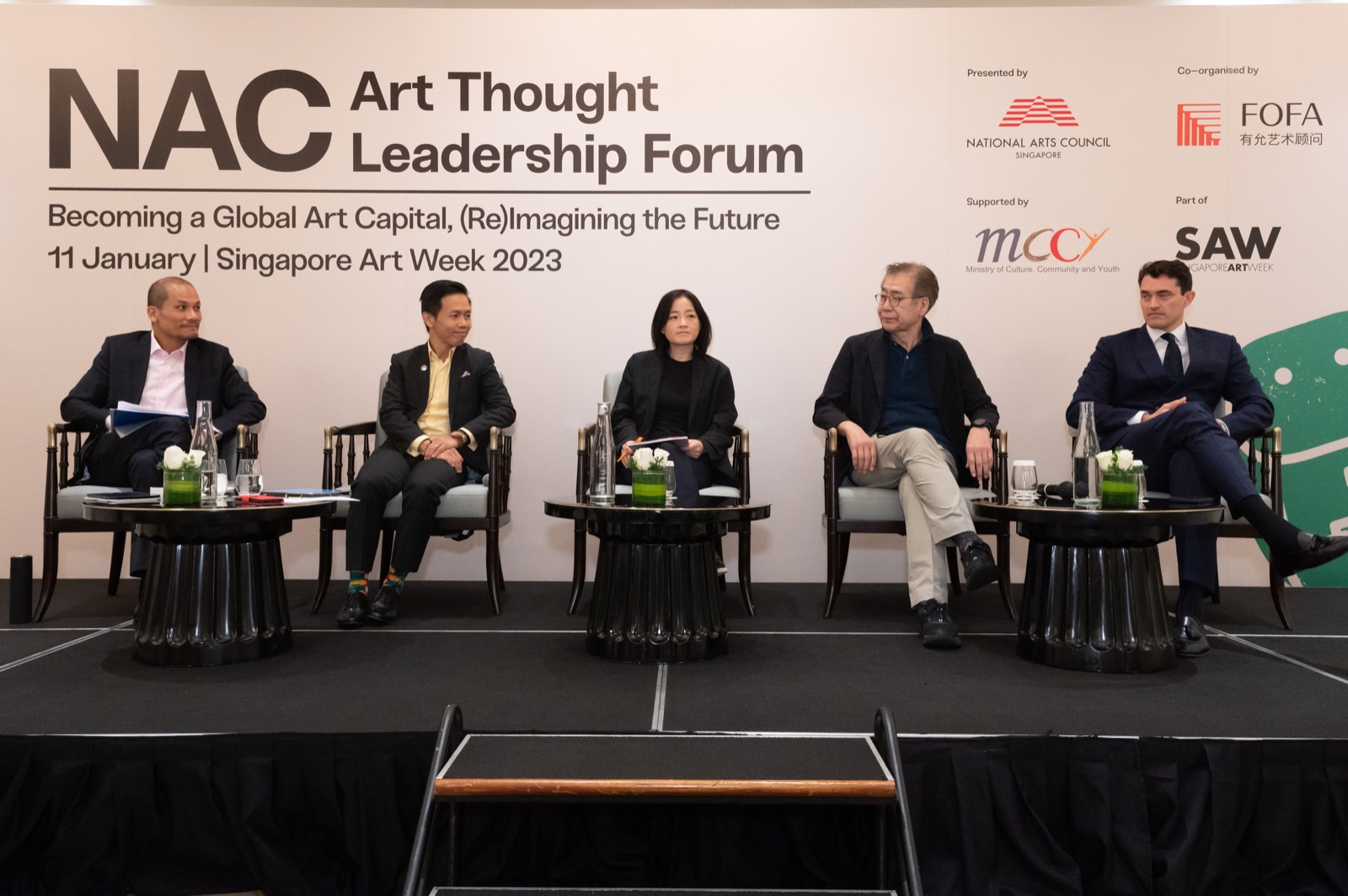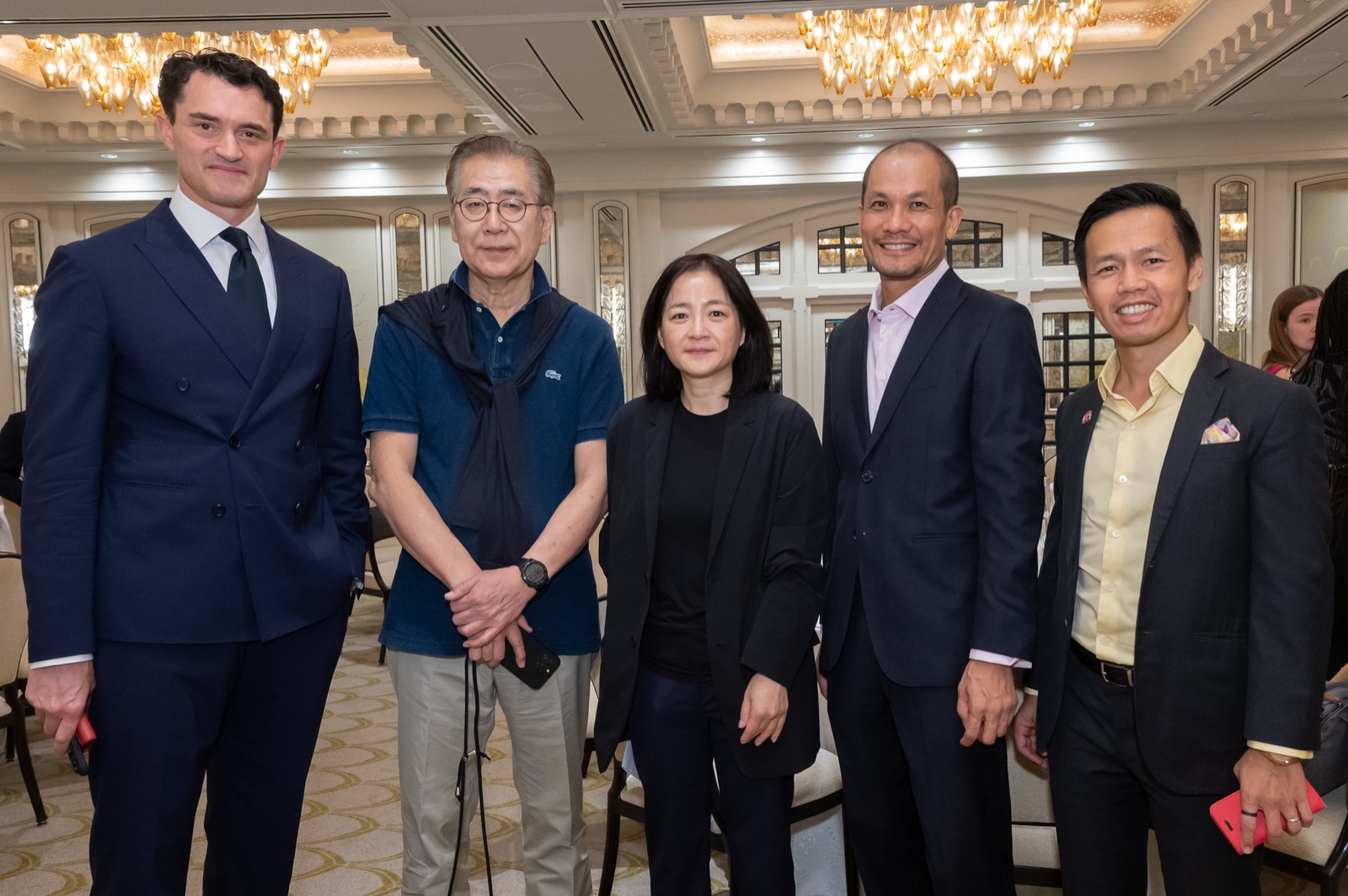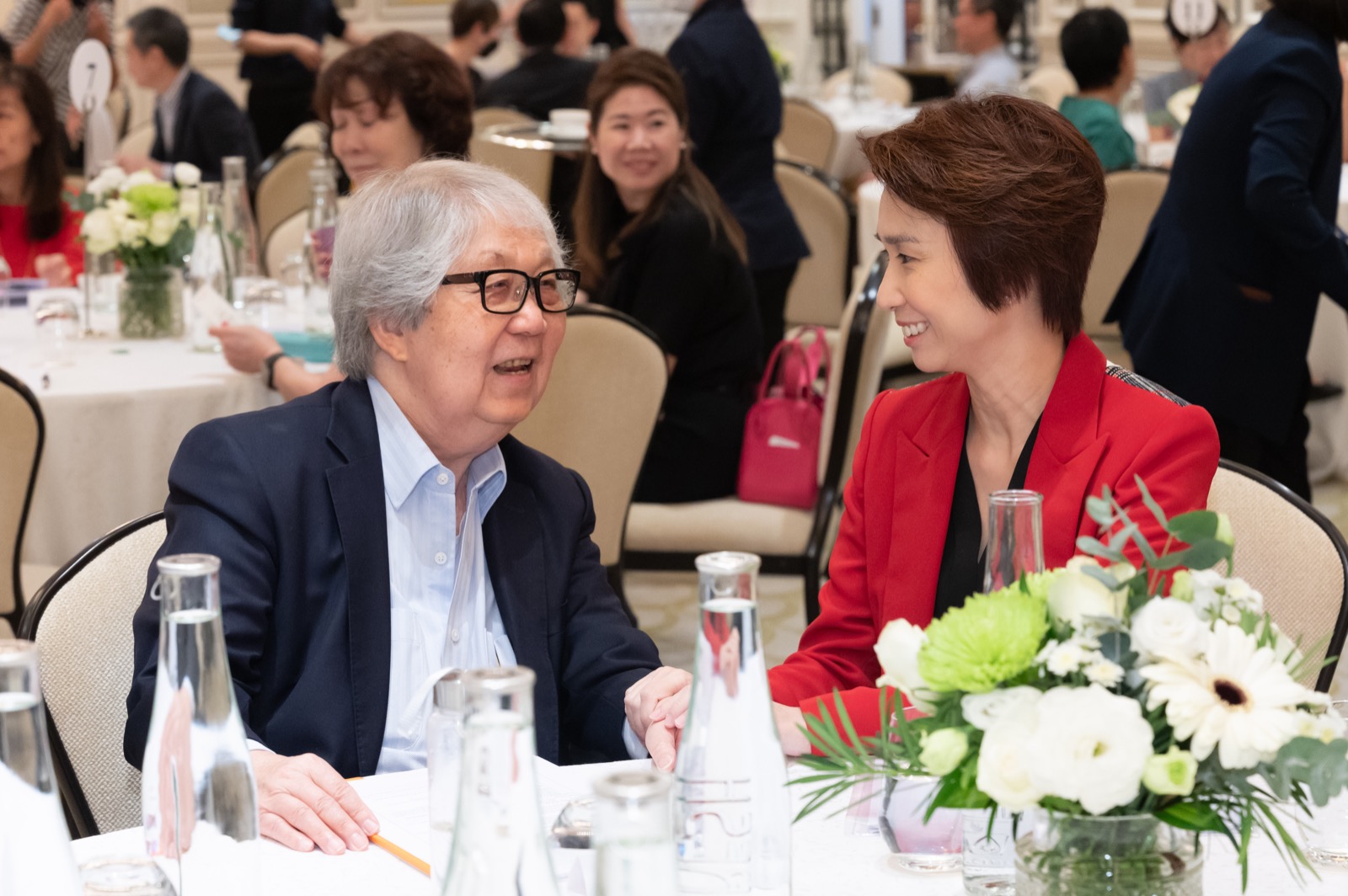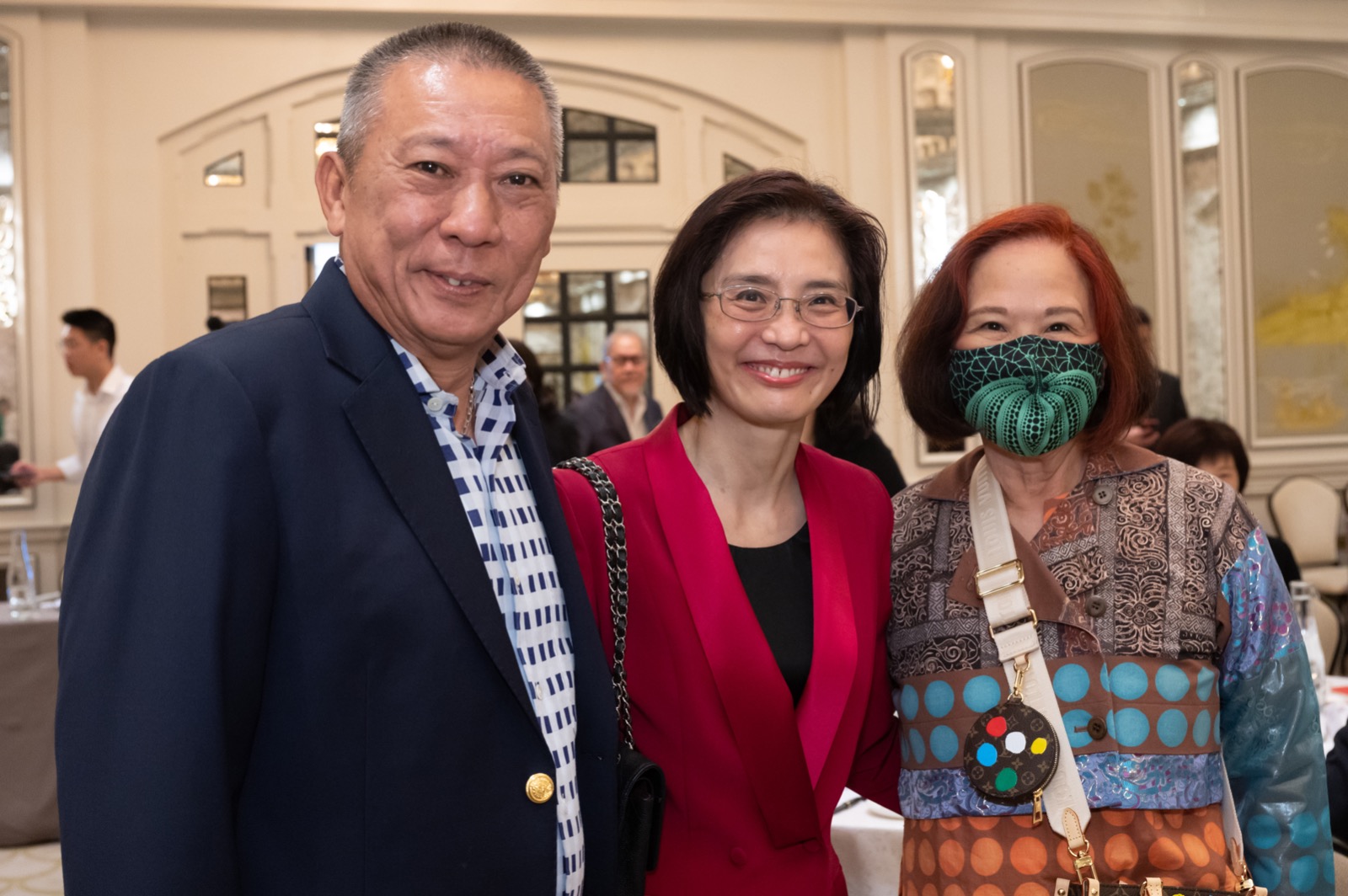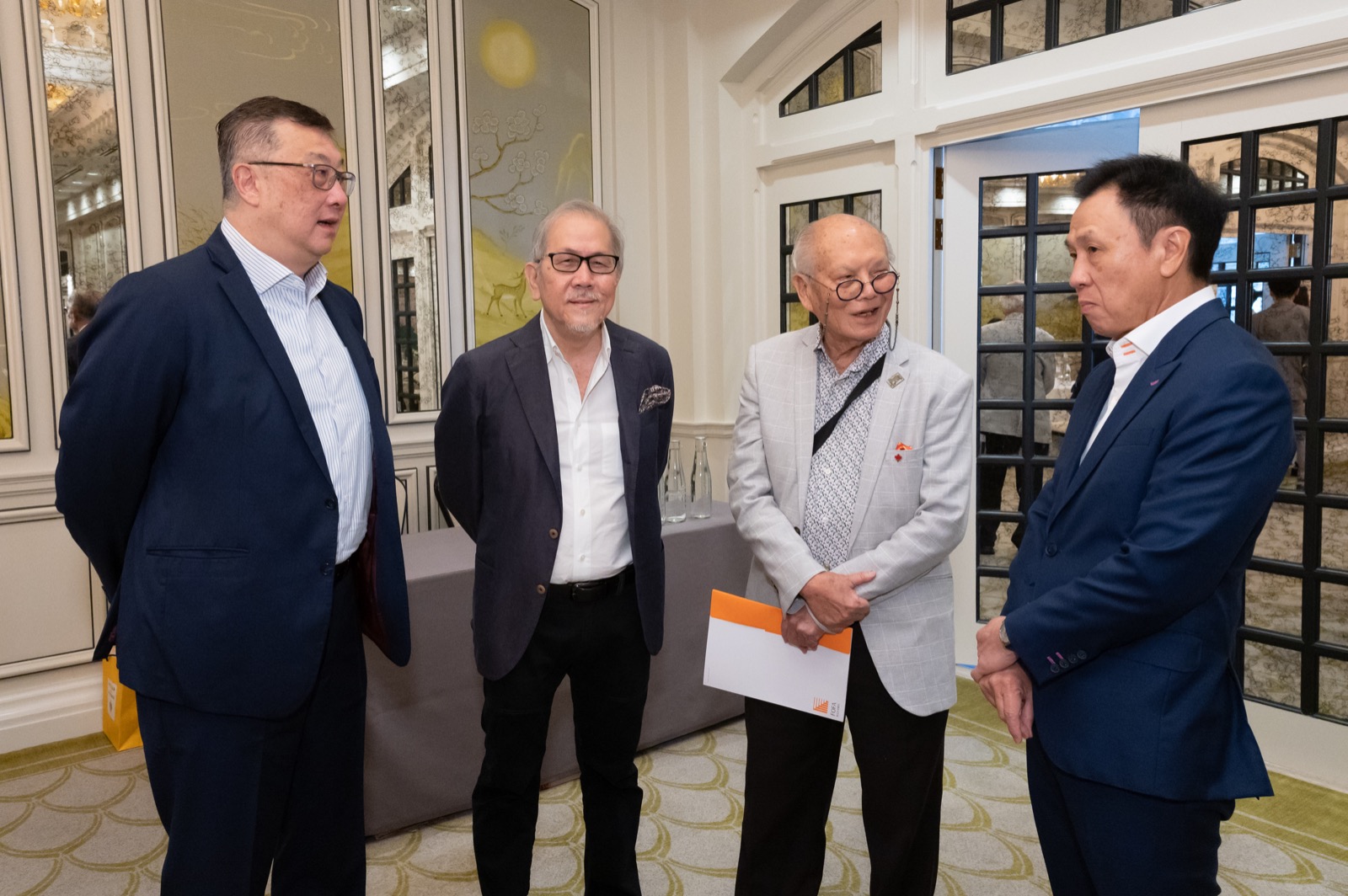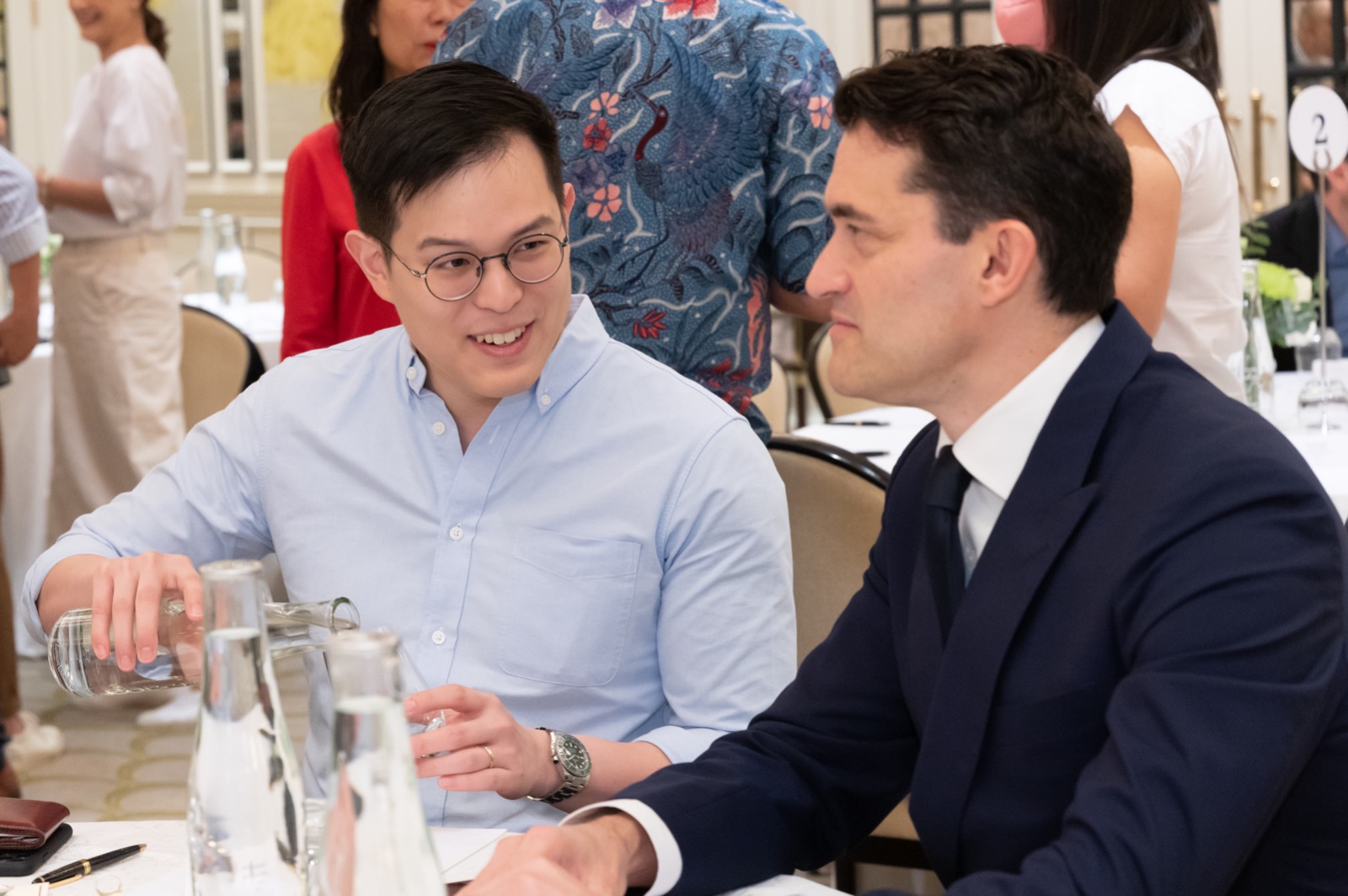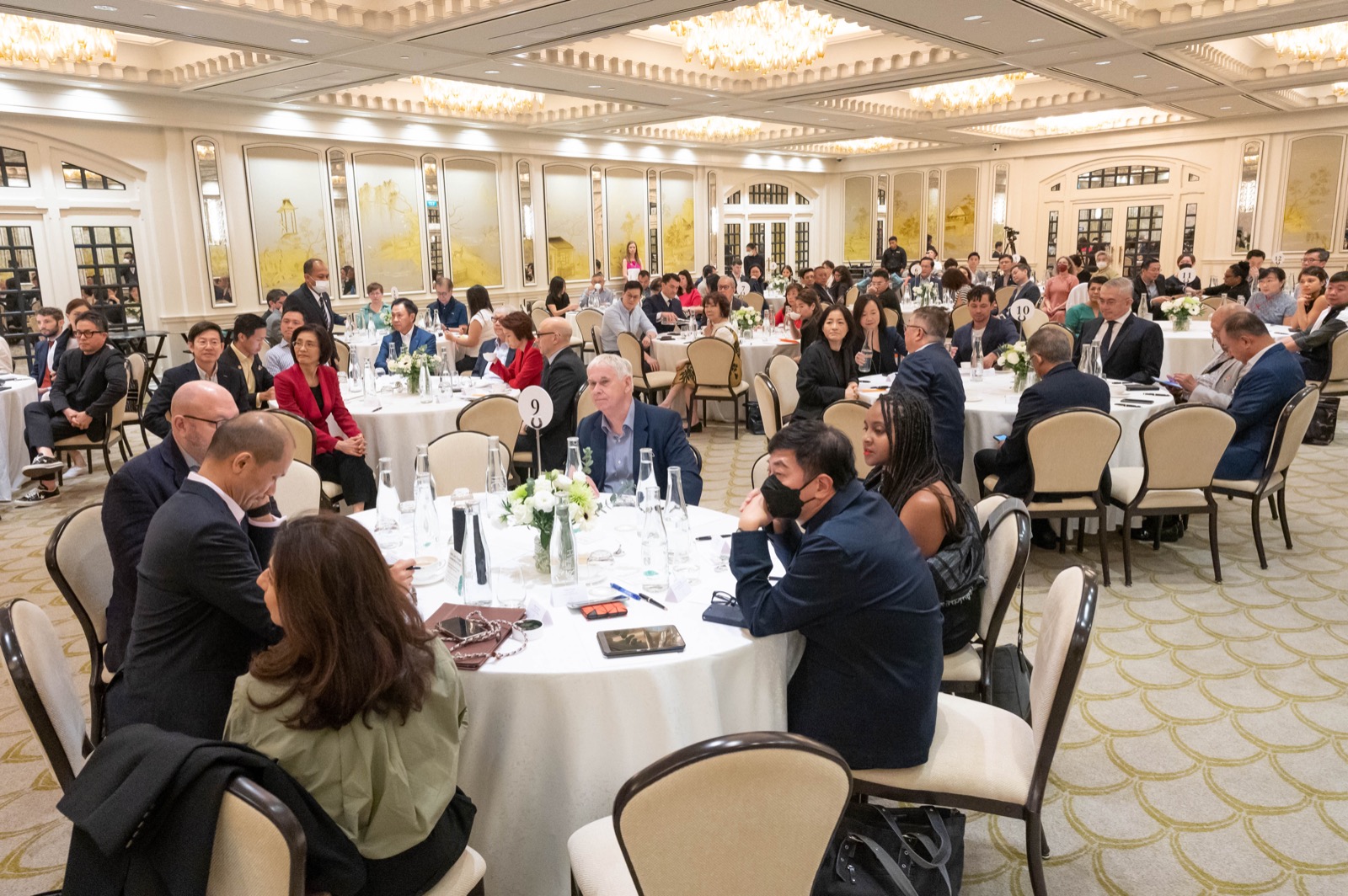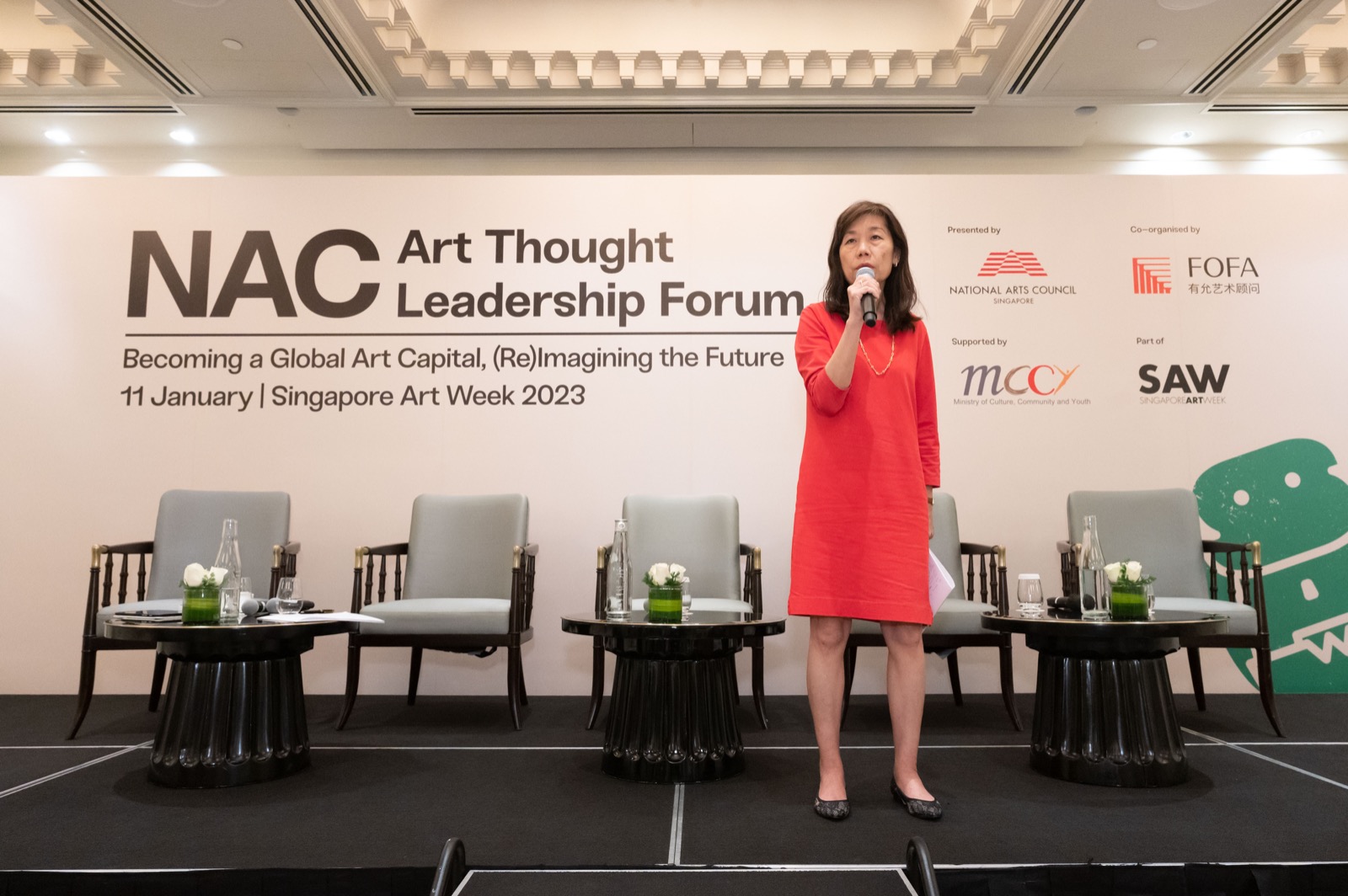 NAC ART THOUGHT LEADERSHIP FORUM 2023
FOFA is proud to co-organise the inaugural Thought Leadership Forum with National Arts Council during Singapore Art Week 2023. Titled "Re(imagining) The Future" and comprised of 2 international panel of speakers, it was an energetic morning for 120 senior policy makers, international art thought leaders, patrons and collectors, representatives from art Institutions.
Ms Low Yen Ling, Minister of State for Ministry of Culture, Community and Youth & Ministry of Trade and Industry gave an enthusiastic and informed speech. We are thrilled and eager to explore how we can collaborate and propel Singapore's art scene to the next level.
Guests enjoyed the robust discussion and at the end of the event, many attendees were happy to make new contacts and relationships across the Singapore public agencies and international art leaders.
FOFA & SOTHEBY'S COLLABORATION
In August 2022, FOFA and Sotheby's co-hosted an exclusive luncheon and pre-VIP private viewing of the artworks for Sotheby's first live auction event in Singapore since 15 years ago. The event was held at the Regent Hotel Singapore and guests were treated to a guided tour by Sotheby's specialists.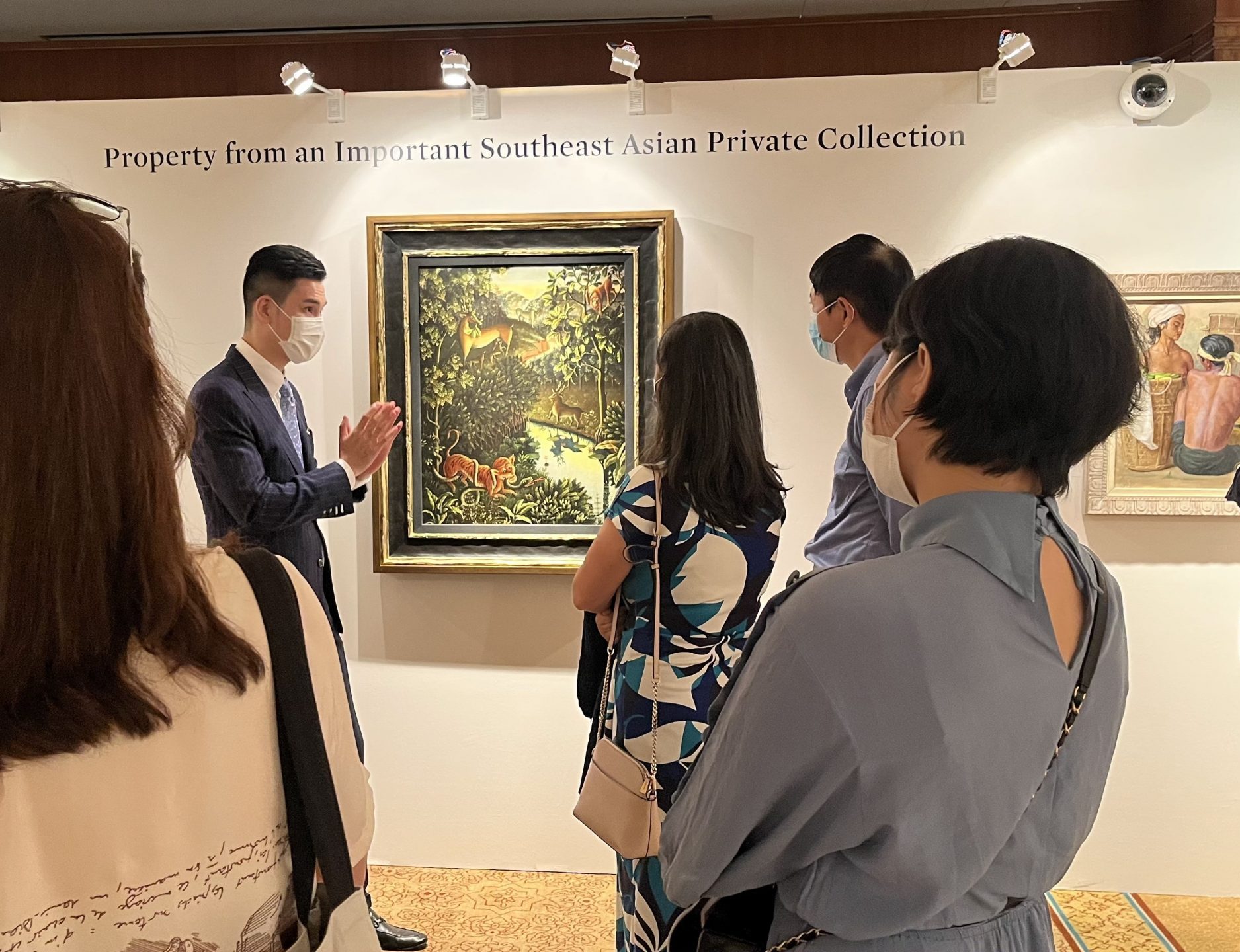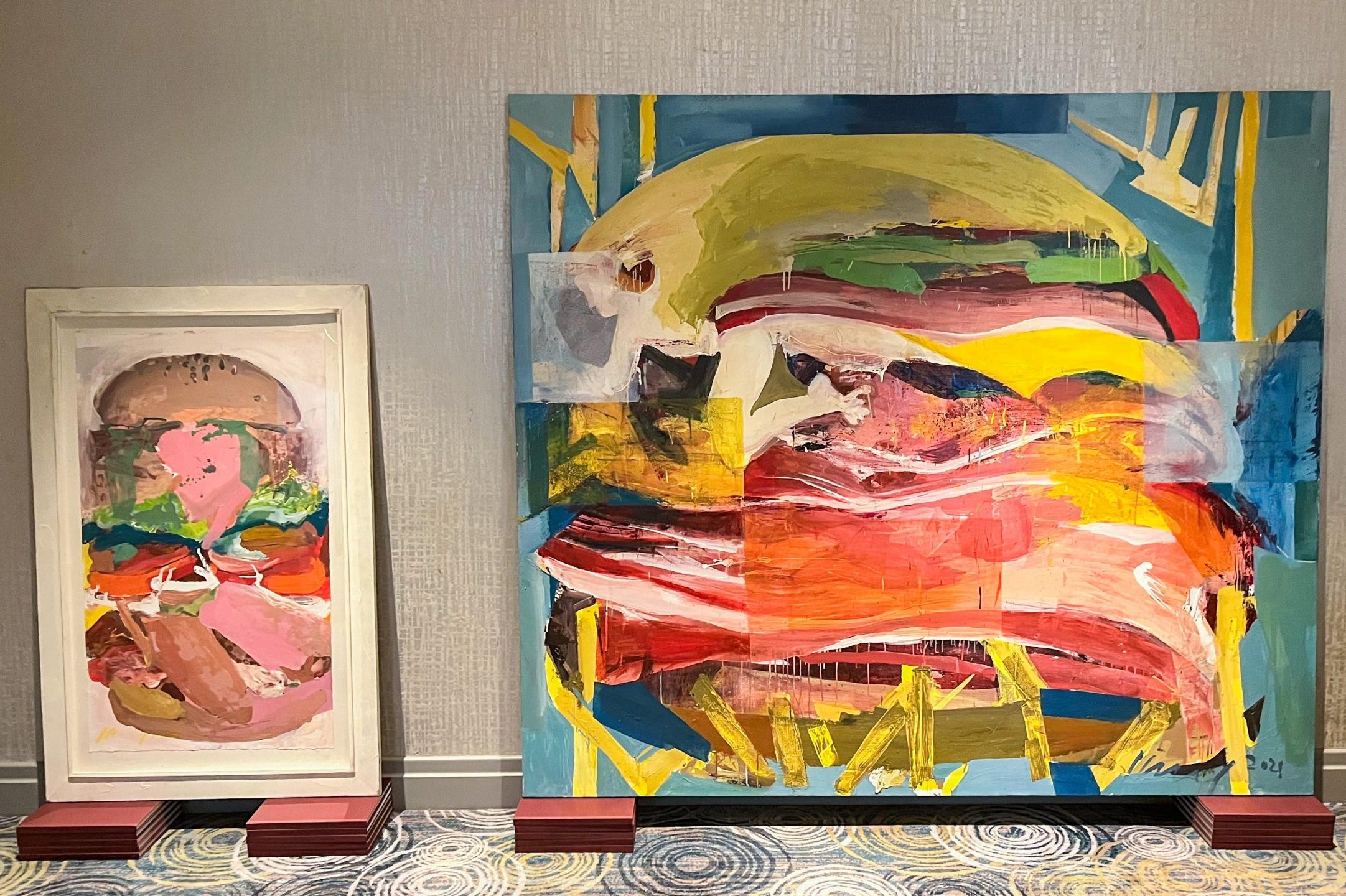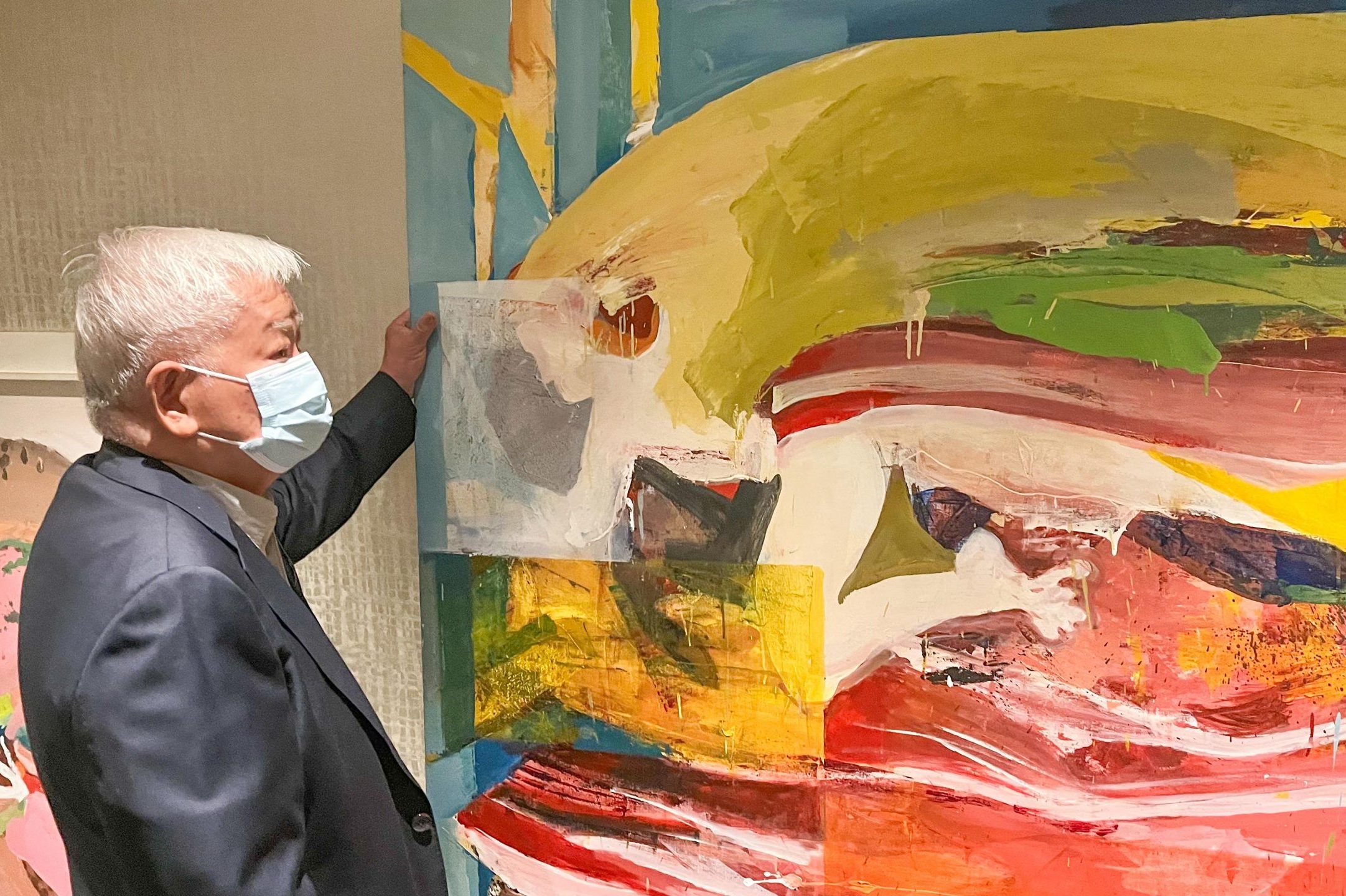 PRIVATE EVENT BY CREDIT SUISSE & IPG HOWDEN
In August 2022, Credit Suisse and IPG Howden invited FOFA to give a presentation on art collecting to a group of Mandarin-speaking clients. We took the opportunity to invite Singaporean artist, Wong Keen, to join us for the discussion panel and share his philosophy on life and art. FOFA also arranged for Mr Wong's works to be showcased during the dinner event to the guests' delight.
DBS FUTURE LEADERS PROGRAMME 2022
FOFA hosted DBS Bank's Future Leaders Programme 2022 at the gallery. Ning was invited to be a part of a women-only panel "Women of Purpose". Panelists spoke of their experiences working with family, finding their purpose at work, as well as juggling family and work responsibilities. The young audience enjoyed Mr Chong's private art collection on display and engaged in deeper conversations with all the speakers after the event.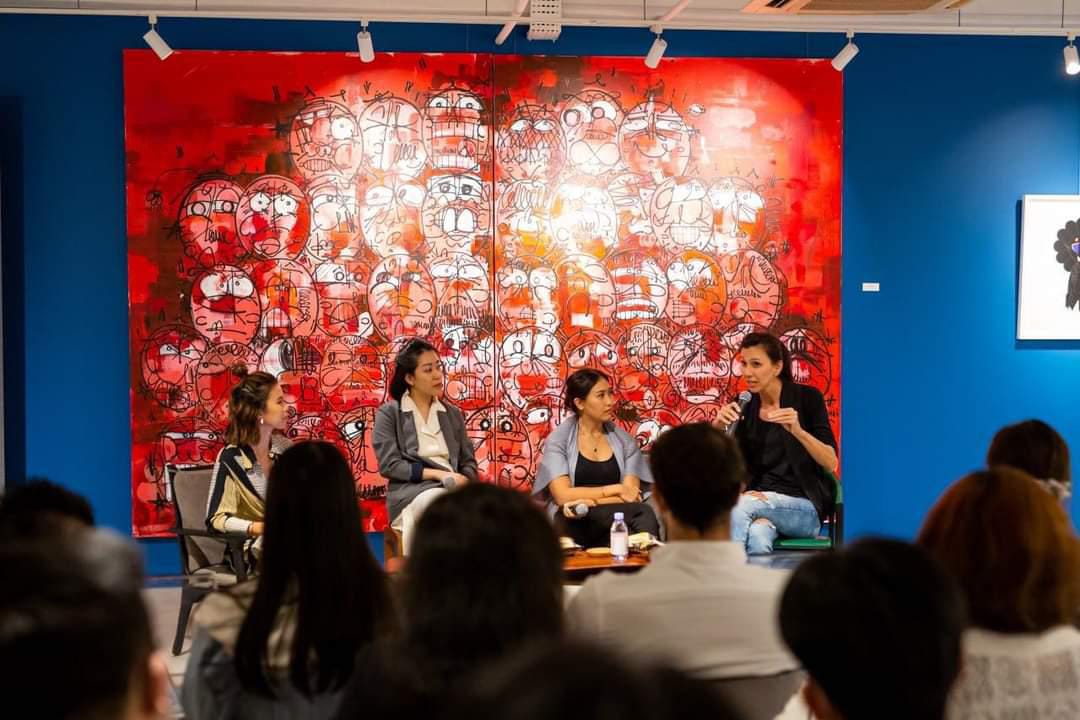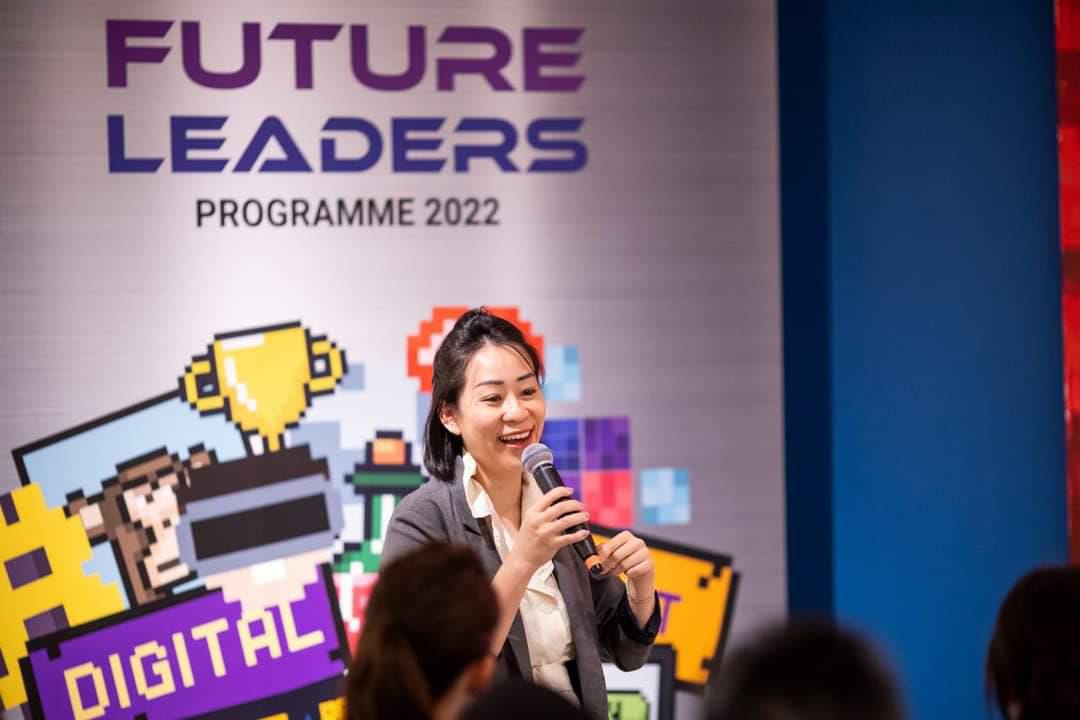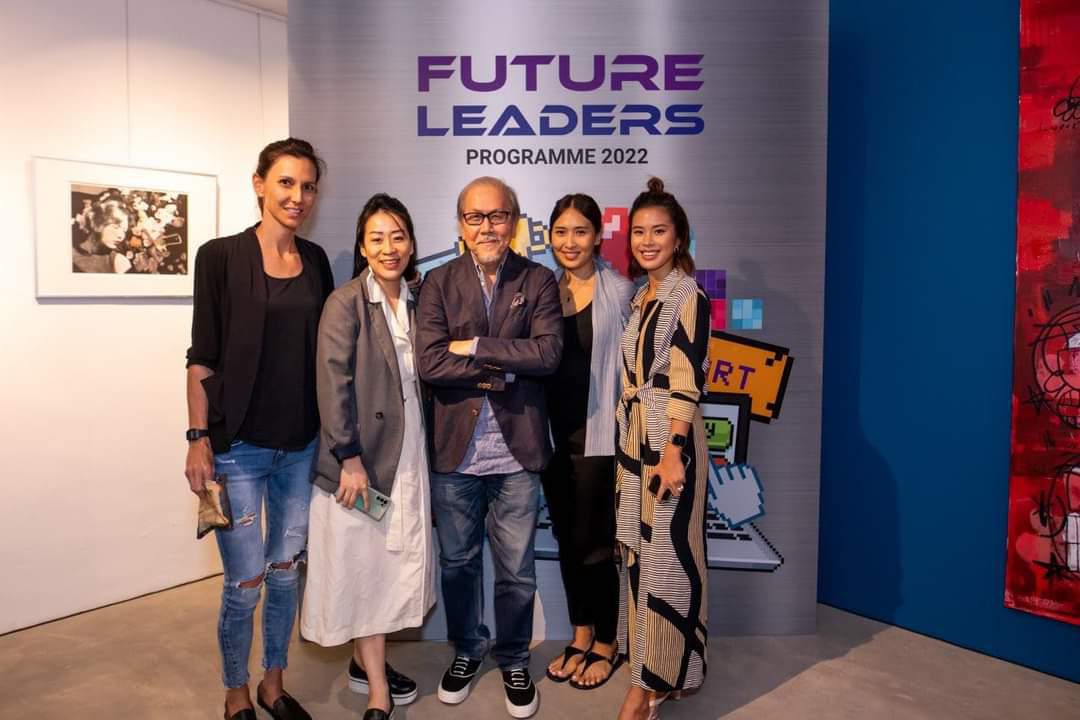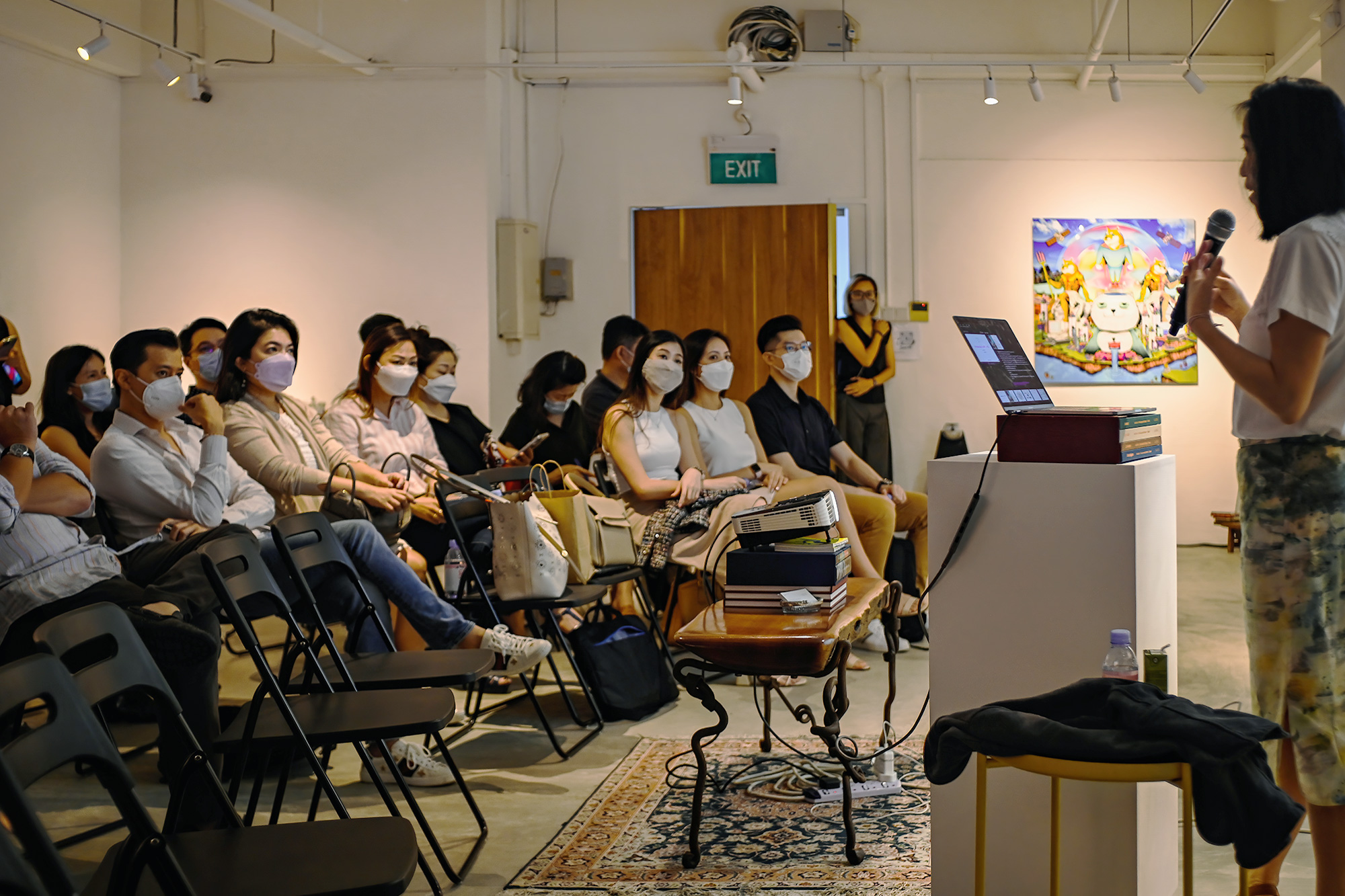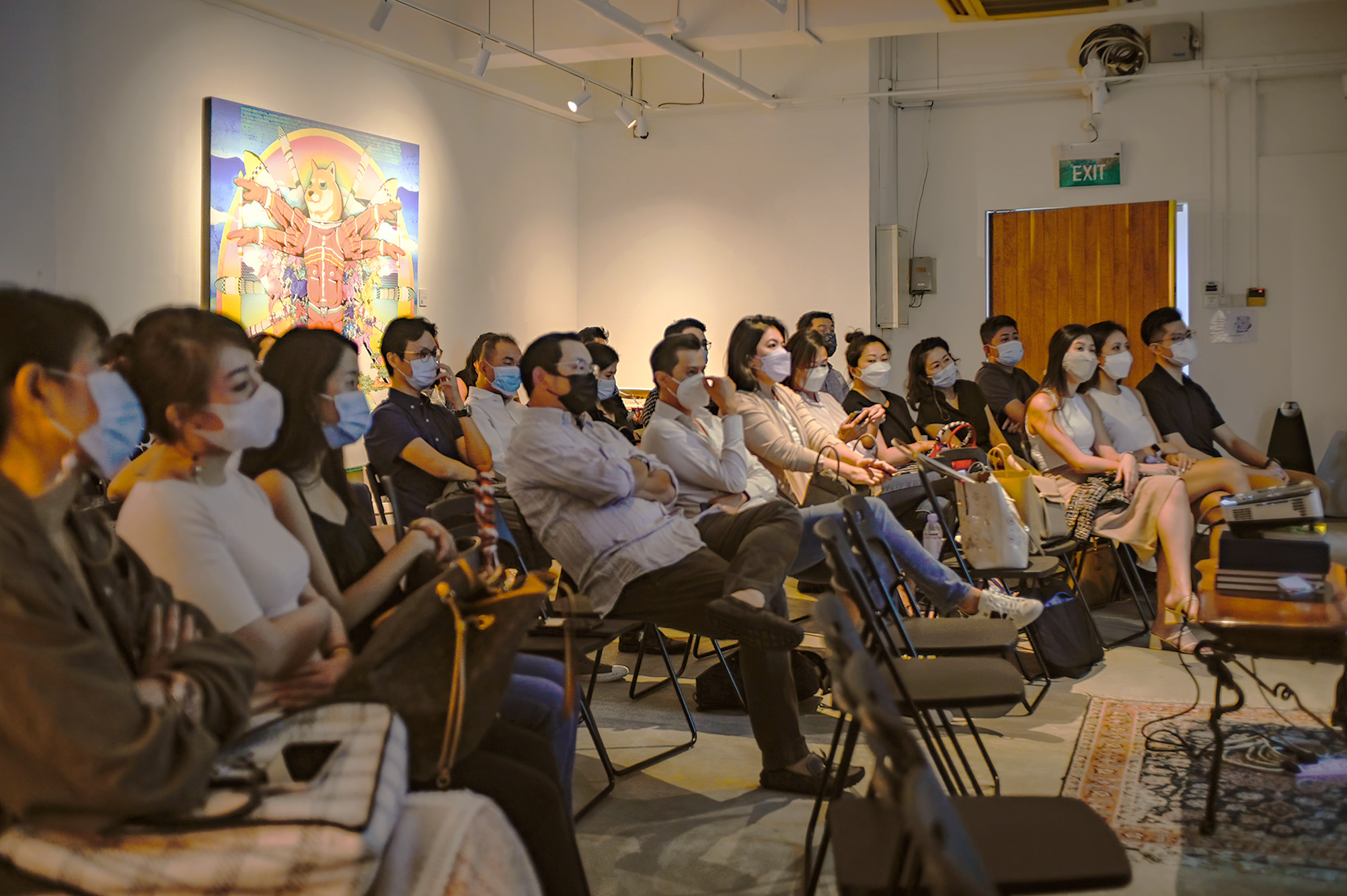 In March 2022, FOFA was approached by Bank of Singapore to present a lecture on NFTs to a group of their premier private bankers and clients. The lecture introduced different categories of NFTs, how to collect NFTs and what are the risks involved. We gave some examples of how businesses and brands adopt NFTs as well as emerging NFT trends happening in major cities including Singapore. We also explained the concept of how NFTs can provide social and economic utilities to the owner and how one could participate in the Metaverse such as Sandbox and Decentraland.
FIRESIDE CHAT AND BOOK LAUNCH WITH PAK ZAIN
We were proud to host pre-eminent art collector Pak Zain at our gallery for a fireside chat in January 2020. Pak Zain is one of Malaysia's most respected art collectors of modern and contemporary Malaysian art. The Azahari Collection stands at over 1,000 pieces and is acknowledged to be one of the most significant private collections in Malaysia. Widely known to be a private and low-profile individual, Pak Zain and his daughter-in-law Haslinda shared their insights behind the Azahari Collection, the vision for Galeri Z which was set up in 2015 and their personal endeavours to publish three books on their family art collection.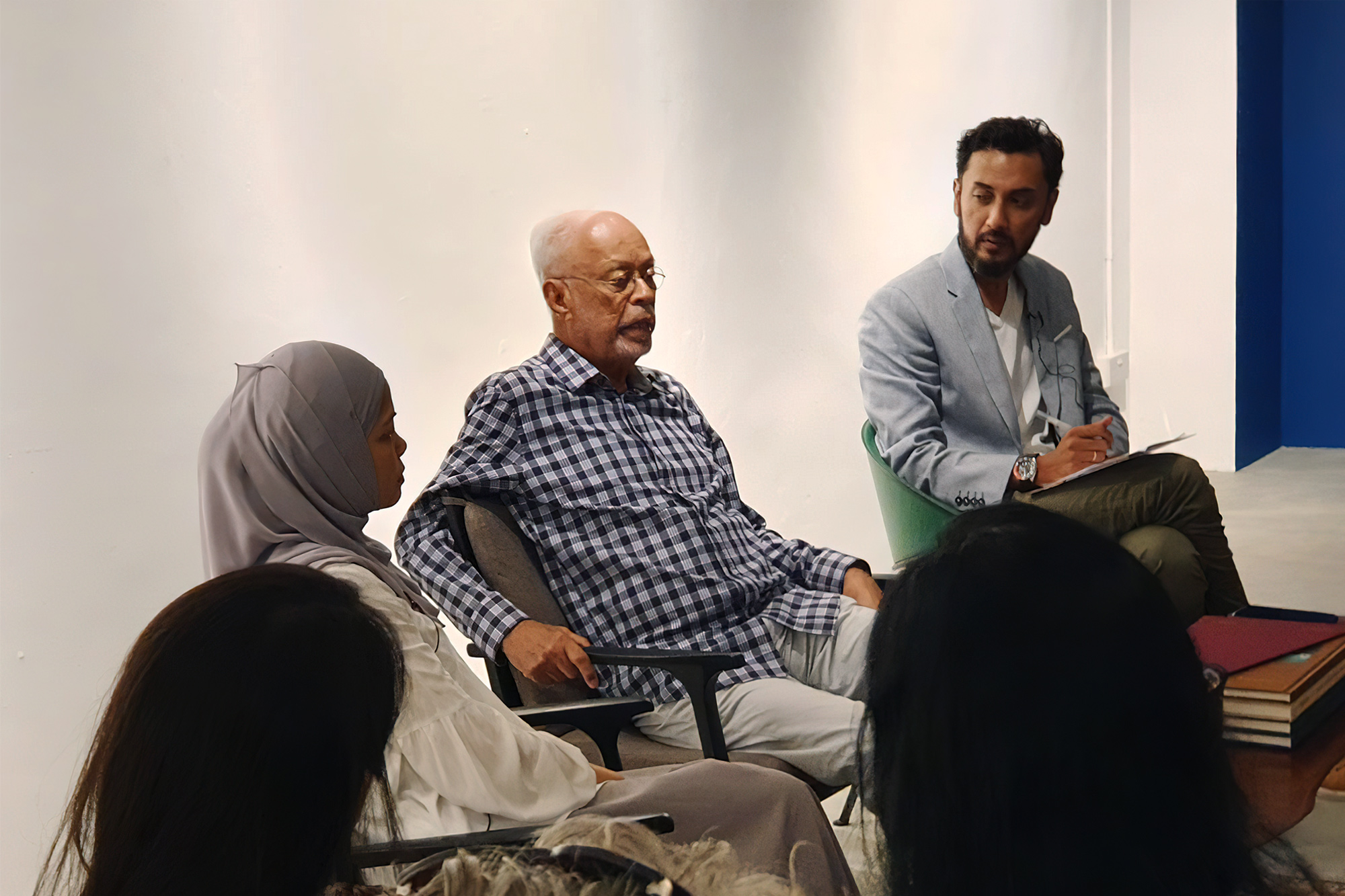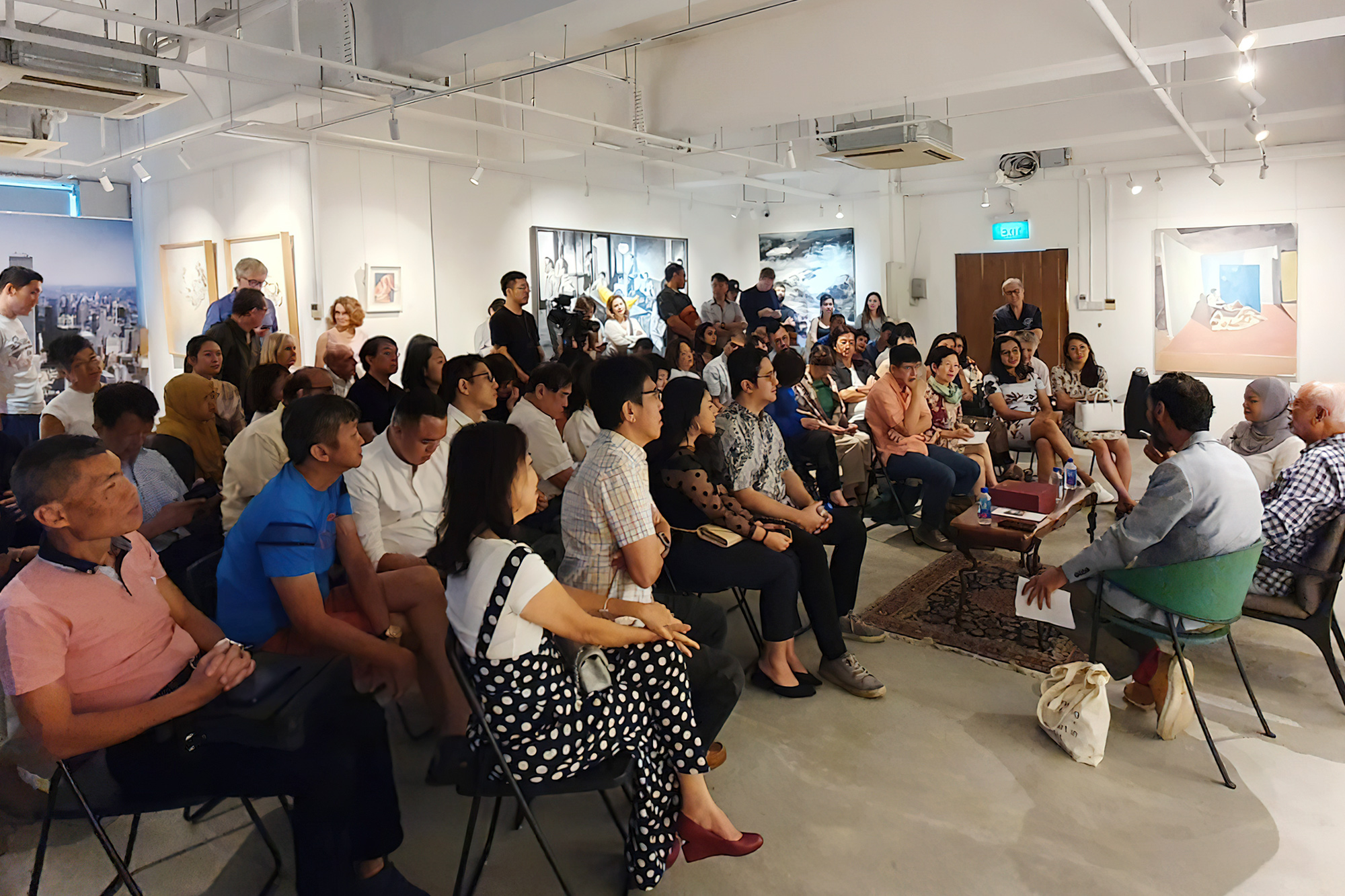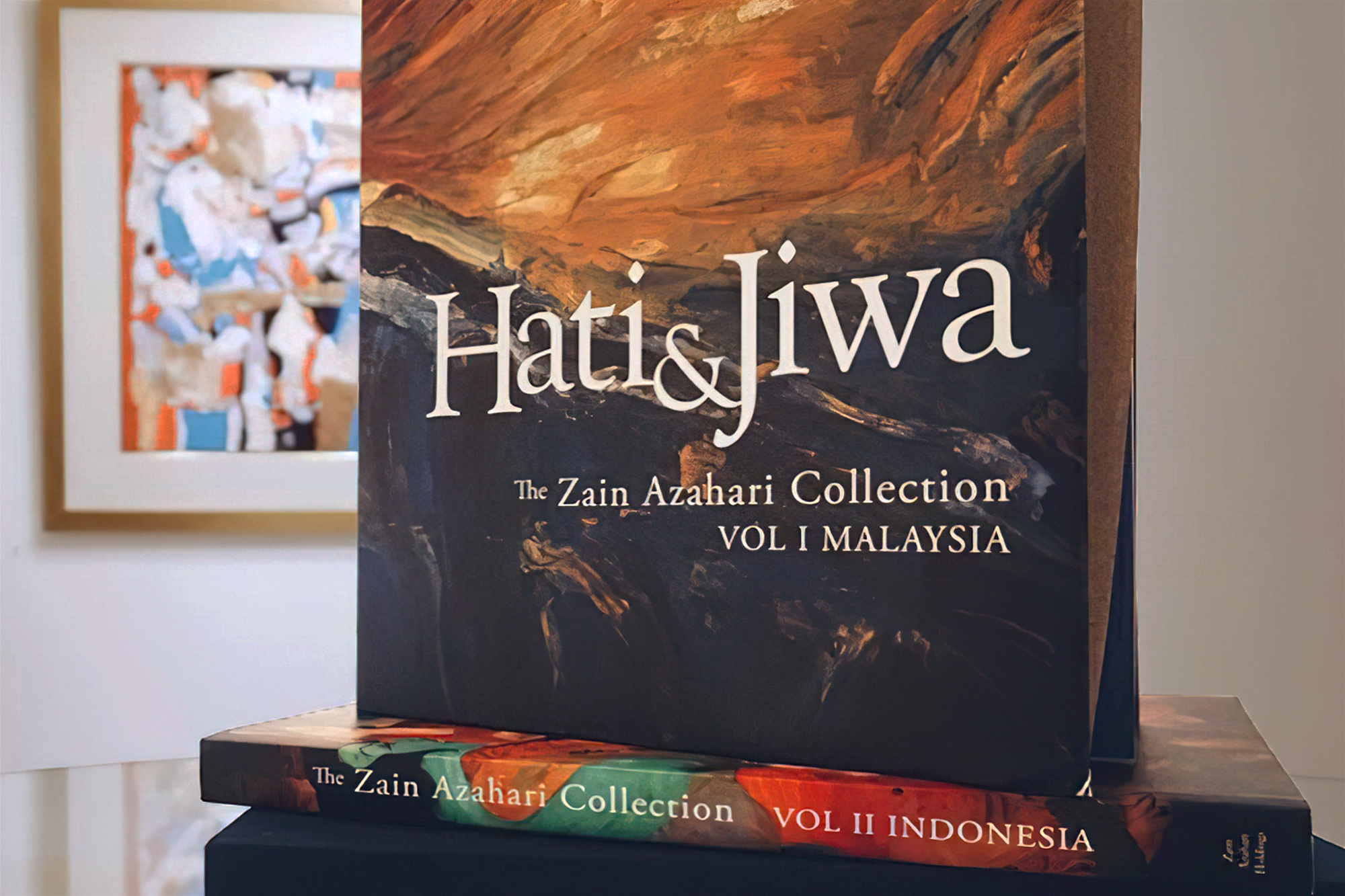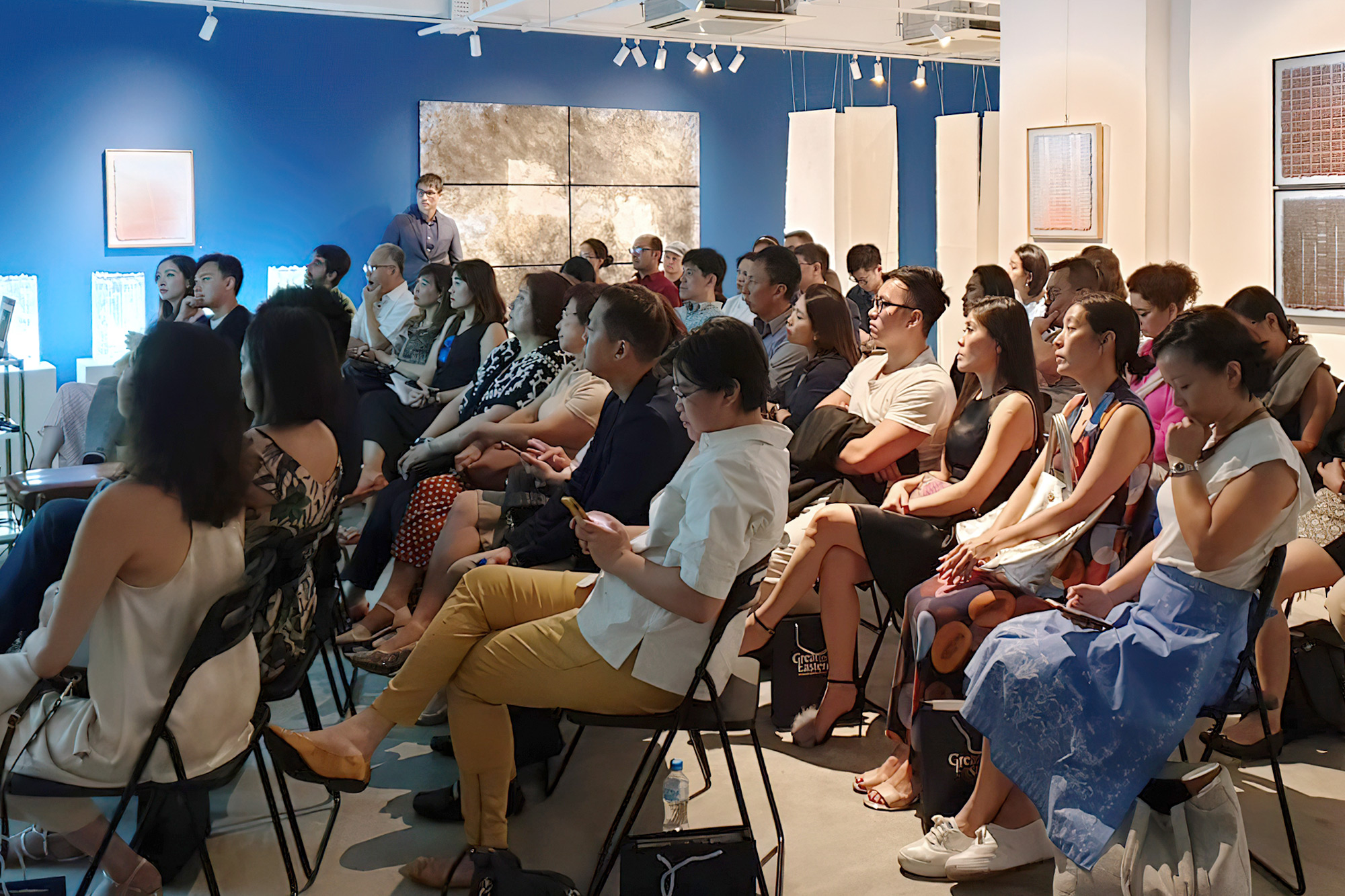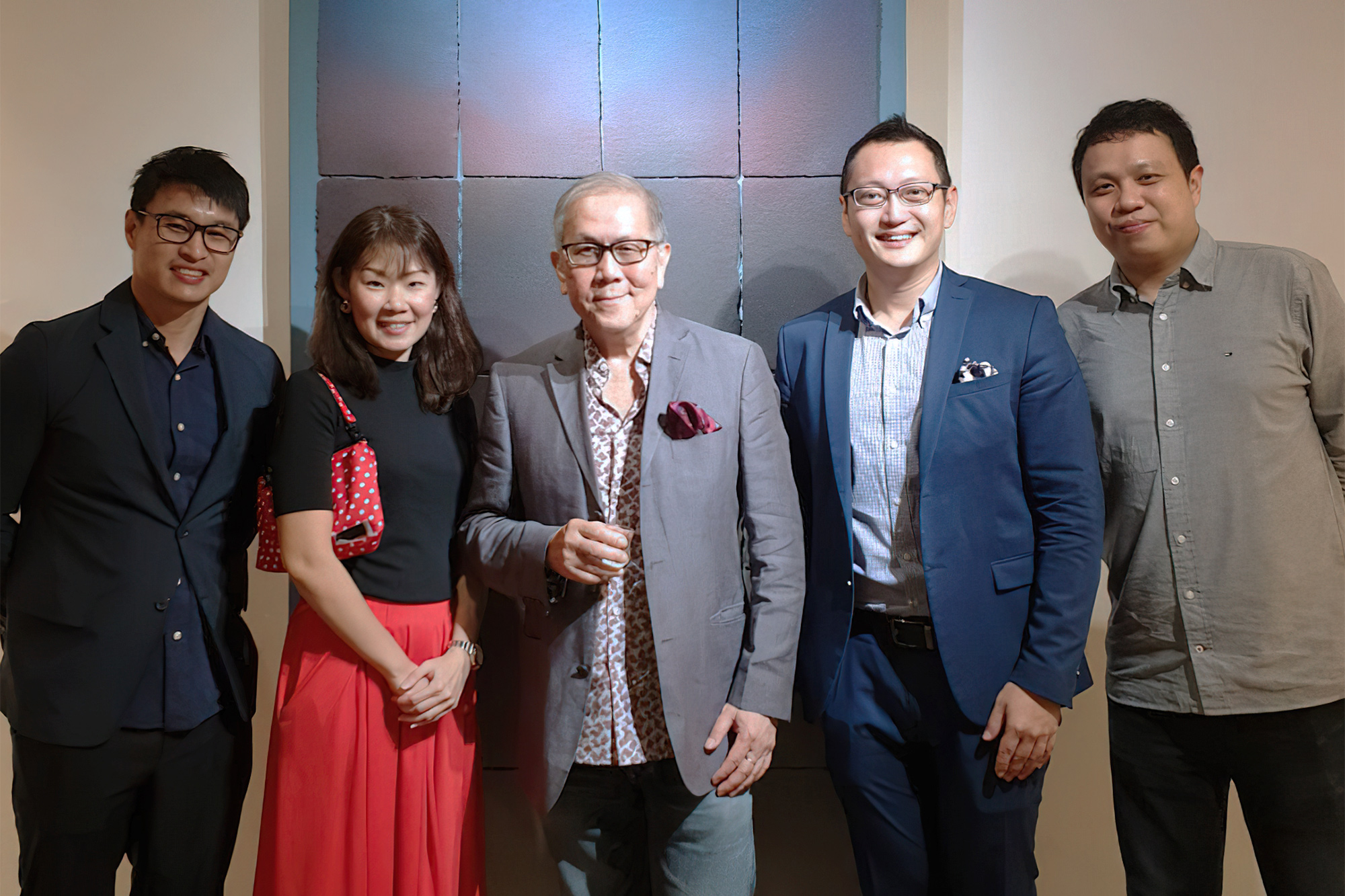 PRIVATE EVENT BY AXA AND GREAT EASTERN
In September 2019, we collaborated with AXA and Great Eastern to organise a private event for their premier clients. Besides sharing our personal journey as art collectors, we also discussed topics on collection management, art insurance and legacy building.